10 Amazing SEO Tips for Video Content Marketing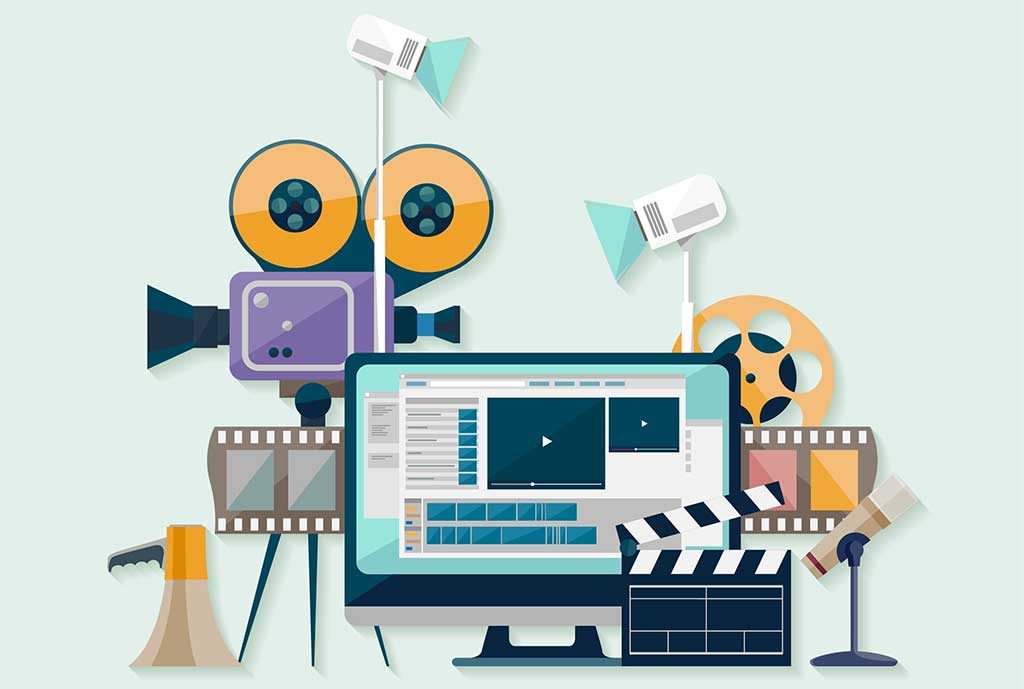 The future of SEO is definitely going to belong less to the written word and more to the content that is immediate, quick, and easy to assimilate. Video optimization has long been on the minds of SEO experts and companies looking to spread the word and get people to explore their products.
We have a few simple questions for you – are you eager to drive that extra traffic to your website? Do you want to know how video marketing has changed since it first emerged? Care to realize the potential of the trend that promises to transform your moribund website into a full-blown and busy digital hub?
Great, here are our tips and shortcuts that are proven to work today.
1. Picking the Right Platform
Picking your platform wisely is always the smart thing to do. You should ask yourself what your intended goal is, though. Do you want to drive traffic towards your website or would you rather get people talking about your brand?
Picking Vimeo and YouTube is a great way to spread brand awareness of course, but your potential users could be siphoned off by the suggested videos that come after people have finished watching your content.
Alternatively, if you want to directly impact your website SEO, you can rely on platforms such as Wistia, as they implement specific SEO metadata called JSON-LD. Another possibility is to rely on Schema mark-up, and yet another one is to build your own sitemap, which takes a bit of time, but can be accomplished in the company of true experts.
2. Put Your Money on the Meta Titles
It's a common mistake for novices to ignore their meta descriptions, as they regard them as unnecessarily technical. However, Google likes those, and it really appreciates the extra mile you've gone to help it identify your content. Proper meta titles and descriptions will help the algorithms (or so we hope as you can never know with Google) index your content in the best possible way, giving your video content a chance to rank, even if your website is still just a minnow in the big pond of the competition.
3. Care to Know About Keyword Titles?
Videos can be technical. You will have a bunch of them, and naming each individual video as something easy to remember, such as "(site)_video v1.1" is always tempting, because it's easy to track across your busy desktop.
However, you would benefit much more from a keyword-rich video title, such as "10 Tips for Amazing SEO Video Content".
4. Master the Video Tags
Video tags are not a simple or straightforward affair. They provide you with a world of opportunities. Just like you would use keywords to rank a page up, you would also want to apply the same approach to "tagging" your video.
It helps when your video tags are actual keywords. And it helps even more when you find some secondary keywords to assist you. For instance, you can use something such as "video seo 2019" as a tag, and then immediately follow it with something more specific, such as "video seo cheat sheet".
5. Eye-catching Video Thumbnail
Want a practical and catchy picture to boost your CTR? Always try to arrange your video neatly, individually and in relation to the rest of the page. A thumbnail must be engaging, elegant and fit perfectly with the rest of the page it's advertised on. Remember to use contrasting colors and also make sure that any text you put on can be read and understood easily.
6. Describing Your Product
There's no two ways about it – descriptions are important. Whether they are meta or otherwise, you will want to make sure you are providing engaging piece of information in your description.
You want to make people want to watch your video, but this means finding a balance between tickling them and actually revealing all the practical and good content in the video.
Tell them what they are going to learn but not how.
7. Keep People Watching
Most people want to immediately know that what they have opened is indeed what they have come looking for. Therefore, you need to immediately show them that they have indeed found the right resource, which will stop them from leaving.
Always open your video by asking questions and telling them what they are going to learn. Say things like "Want to optimize your video content and rank up? Follow these 10 amazing tips to gain more traffic!"
It's important to create expectation, mix it with an emotional word, and also set a deadline. People love to know how many tips they would need before becoming SEO gurus – video or otherwise.
8. Moving with the Times
You need to constantly show your users that you are trendy and in lockstep with the latest developments. Adding the year to your title can help. For instance, we would change ours to "10 Tips for Amazing Video Content Optimization in 2018" if this were a video, although it would most certainly wouldn't hurt doing it for an article, too.
When 2019 arrives, you can change the year, but we advise you to revise your articles so they come across as truthful and genuine. Always consider adding more relevant and helpful information, so that people will keep coming back over time.
9. Rank Your Videos with Your Website
If you want to create a healthy symbiosis between page and video content, make sure to include any embedded video in the above-the-fold field. Many people push the Video down, leaving a clumsy chunk of text on the top, which drives people away. You need to be smarter and hint at what's to come.
10. Advertising Helps
If you want to squeeze extra traffic towards your videos, you can assign a budget and advertise on popular platforms, such as Instagram, Facebook and even Twitter. You can include your video as part of an e-mail blast or have your partners share it as a favor to you.
Connections, good rapport with others and technical savvy is all you need to succeed in building a great video content for the purposes of SEO in 2018 and beyond.